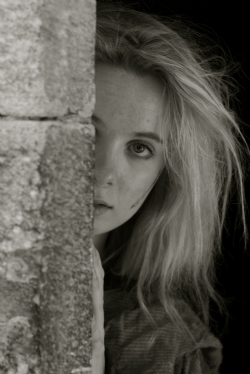 28th May 2014
This bank holiday weekend marked the one year anniversary
since Lancaster Castle opened its gates to the public last May. To
celebrate the event, the Grade 1 listed building played host to a number of
events and activities to cater for all ages.
Families were entertained in the castle courtyard by Horus
Birds of Prey and an Only Fools and Corpses show, with craft activities to keep
the little ones busy. Approximately 5,000 people attended the event over
the three days from Friday 24th – Monday 26th.
The weekend also launched a brand new live actor experience
called 'Justice', where visitors took a 45 minute interactive walk, culminating
in discovering the fate of the 'accused'. 467 people have so far enjoyed
the experience which will be rolled out again on 14th, 15thJune, 5th, 6th July and then seven days a week during the
Summer holidays.
The weekend also saw a unique music experience with the
introduction of 'A-Wing', where the former Category C prison cells offered a
unique space for three nights of varied music. The 'A-Wing' events were a
glowing success with a sell-out attendance on Saturday and Sunday, and a further
360 tickets sold on the Friday evening, totalling well over 1,000 attendees
during the course of the week-end.
Chris Adcock, spokesperson for the Duchy of Lancaster says:
"It was encouraging to attract visitors from far and wide to Lancaster Castle
to experience something truly unique, with the added benefit to local hotels
and restaurants. It was pleasing to introduce the Castle to a new and wider
audience. The feedback has been excellent and it seems that the venue was
extremely well received.
We are, however, aware that there have been two complaints
from local residents for bass related noise on the Saturday evening, and this
will be looked at closely for future events. Security at the castle was
enhanced and we are pleased to report that no incidents were reported.
A post event analysis meeting will be held shortly with
Duchy of Lancaster representatives where any concerns can be raised and worked
upon for our next event.
The bank holiday weekend events mark the beginning of an
exciting summer calendar of events at Lancaster Castle. Next month will
see a family fun Knights, Dungeons, Dragons and Witches weekend on 7thand 8th June; an open-air showing of Shakespeare's A Midsummer
Night's Dream on 19th June; and a celebration of all things military
for Armed Forces Day on 28th June. More details on all of
Lancaster Castle's upcoming events can be found at here.