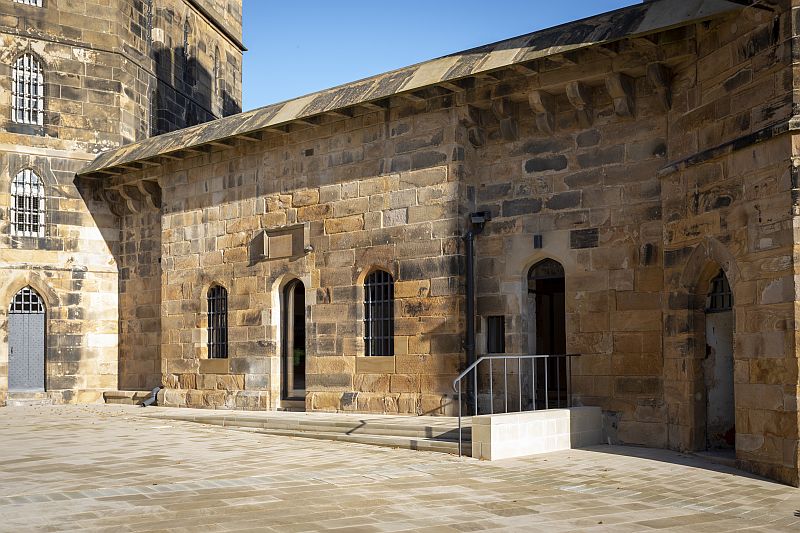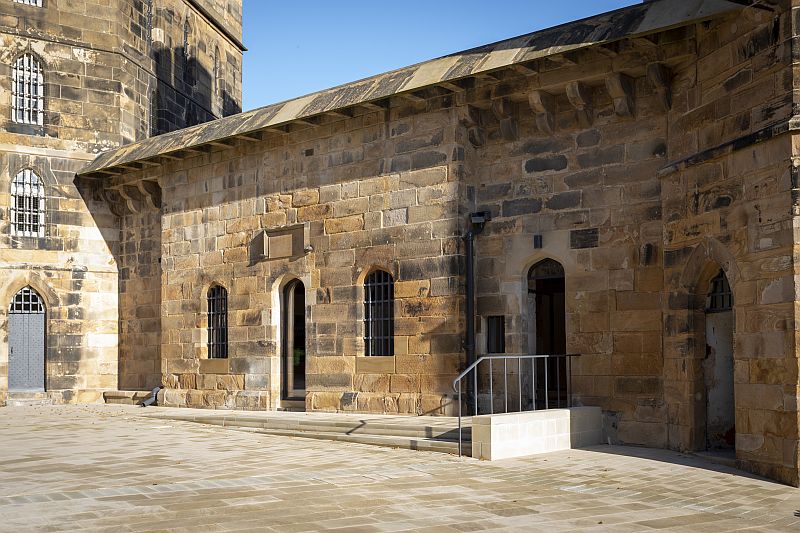 Lancaster University is to open a new academic space in the former Link Block of Lancaster Castle.
The University has signed a two-year lease to operate the new purpose-built teaching suite completed last month as part of the Duchy's latest phase of renovation and conservation.
A seminar room with a capacity for around 60 people will be used for academic events, teaching and training purposes. It will offer history and conservation students the chance to learn in a venue at the heart of their academic studies. Teaching for subjects with a particular relevance to the medieval Castle will take place during the current academic year. A small number of public events, building on the University's links with the city, as well as staff and business meetings, will also take place in the venue.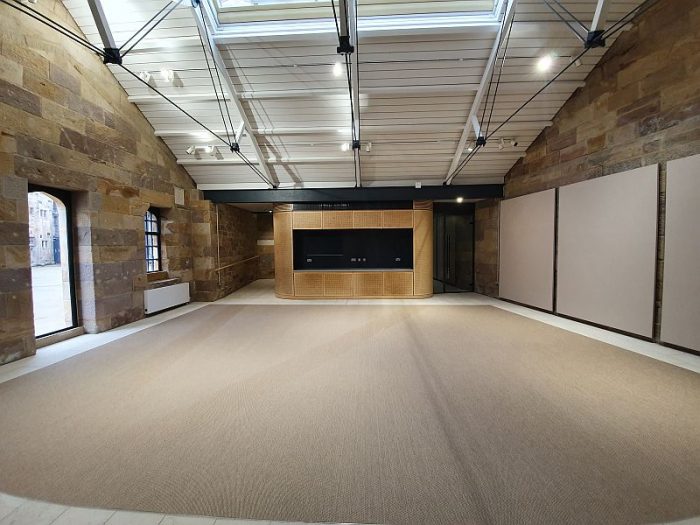 Professor Dame Sue Black, Lancaster University Pro-Vice-Chancellor for Engagement, said: "Having a city-centre campus extension in Lancaster's historic castle allows us to develop a major presence in the vibrant heart of the city with which we at the university have always had such strong connections. The new venue also provides the opportunity to foster successful partnerships, with businesses, community organisations and with the City Council. Working together with the Duchy of Lancaster, we are positive that we can both benefit and ensure that heritage is at the heart of the vision for the city."
Andrew Burgess, Lancaster University Director of Estates, Facilities and Commercial Services, said: "Students will be able to enhance their academic experience through teaching as part of history-based lectures. Our links with leading business and public sector organisations will also give them the opportunity to meet with our local partners in this historic space."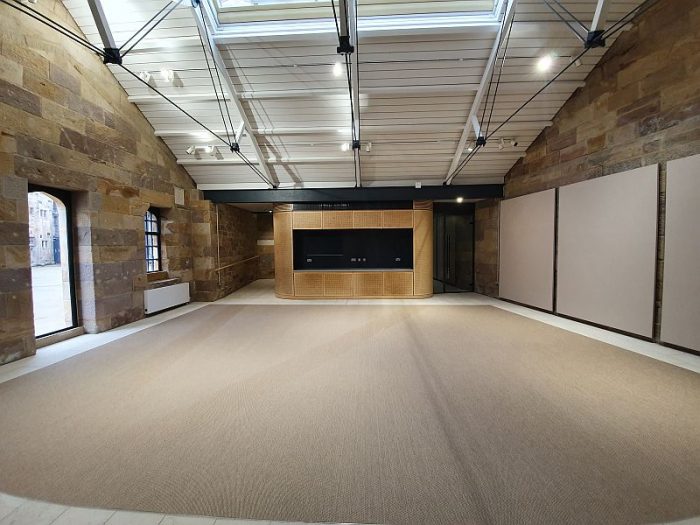 Duchy Chief Executive Nathan Thompson added: "We are delighted to welcome Lancaster University to the Castle. This partnership aligns perfectly with the Duchy's ambitions for these historic buildings and supports the development of a heritage asset which serves as a cultural hub and centre of learning for the local community as well as for visitors to the city."
The refurbished Castle was re-opened to the public last month after a two-year restoration and conservation project focused on the lower courtyards and buildings. As a result of the works, the Castle now offers visitors the chance to enjoy a remodelled piazza, covered cloister walk, gallery space and a new purpose-built visitor café operated by Atkinsons.