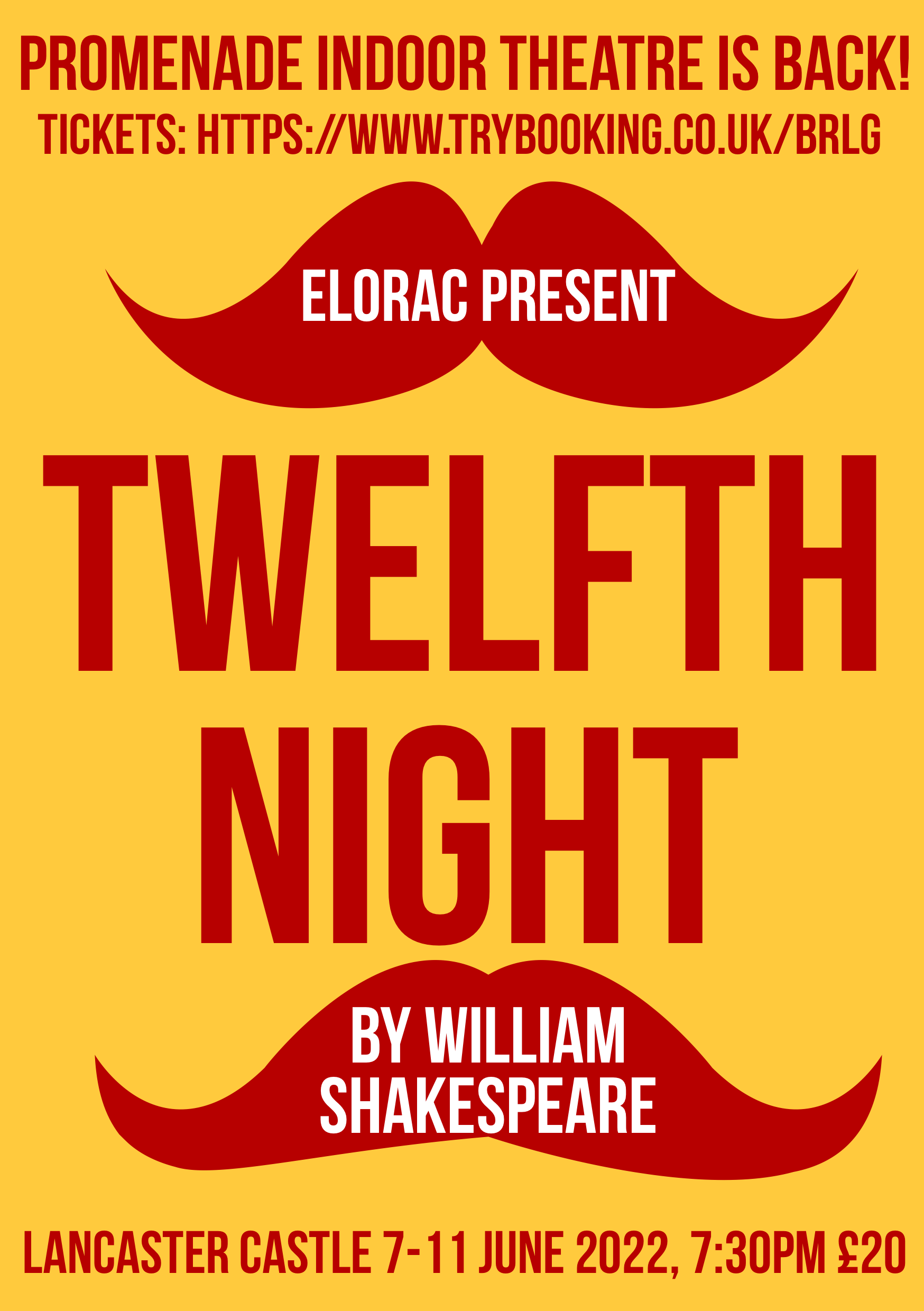 WE REGRET TO INFORM VISITORS THAT, DUE TO CIRCUMSTANCES BEYOND OUR CONTROL, PERFORMANCES WILL NOW ONLY TAKE PLACE ON 8TH AND 11TH JUNE.
Shakespeare's timeless romantic comedy gets a fresh new look as indoor promenade theatre returns to Lancaster Castle.
Just 6 actors bring to life the land of Illyria, where anything goes and love wins.