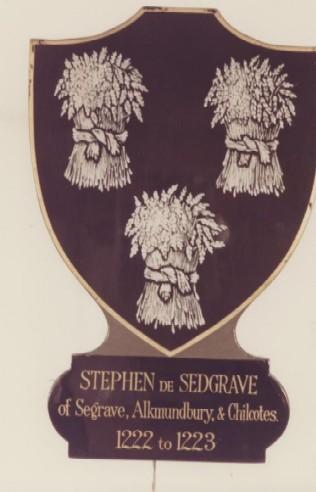 Title:
High Sheriff of Lancaster
Name: Stephen de Sedgrave
Herald date: 1222-1223
Sable, three garbs Argent.
Stephen was born in Sedgrave Leicestershire in 1176 and was retainer of the Earl of Chester, accompanying him on Crusade. Upon their return Stephen was granted several titles and offices, mainly beause of his espousal of the deeply unpopular Poitivin faction of Peter de Roche. Stephen held several shrievalties and was also Constable of the Tower and Justiciar under King John before Henry III made him Regent of England during his visit to France in 1230 and later Chief Justiciar of England. However, Stephen's power ebded with the fall of the Poitivins in 1234. Henry recalled him five years later and he became the King's chief advisor until his death in 1241.