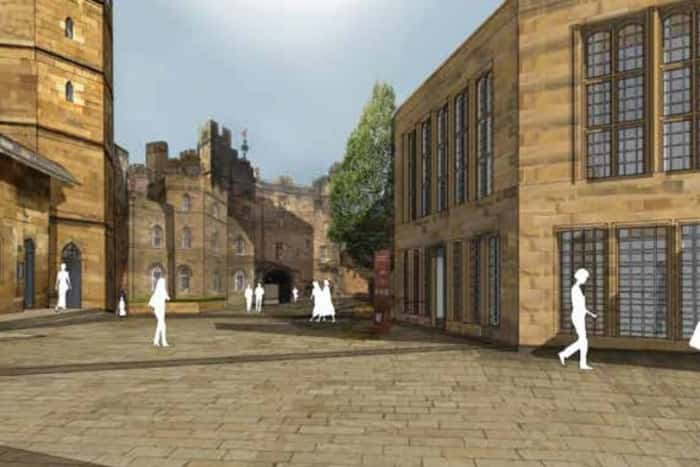 Public Access To Be Temporarily Relocated To Shire Hall From 7th January 2019
In order to complete the conservation and restoration works currently underway at Lancaster Castle, the Duchy of Lancaster is to relocate public access to the Castle from 7th January 2019.
Guided tours will continue to take place daily but will now start at the Shire Hall entrance to the rear of the Castle. This is a temporary measure only while final construction and hard landscaping works are carried out to the lower courtyard.
Commenting on the decision, Duchy CEO Nathan Thompson said: "The Duchy is determined to complete this exciting phase of development on time and to open up the kitchen courtyard for people to enjoy next summer. In order to complete this last phase of construction work safely – particularly the area of hard landscaping to the lower courtyard – we need to make sure that the transportation of heavy materials and the movement of construction vehicles is kept well away from any visitor access to the Castle.
"I know that the people of Lancaster are looking forward to seeing these historic spaces and heritage buildings brought back to life and into public use. We are investing significant resources to deliver high quality public open space and a range of exciting new facilities of which the City can be proud.
"On behalf of the Duchy I would like to thank everyone for their patience and support as we complete this final phase of the current construction project."
In addition to the conservation of historic buildings such as the Male Felons and Kings Evidence towers, former hospital building and 'link block', the project includes the development of a new café/bistro, purpose-built classroom and conference facility, gallery space, shop and ticket office.
Works are due for completion by the end of May and the Castle is expected to be open to the public again early next summer.