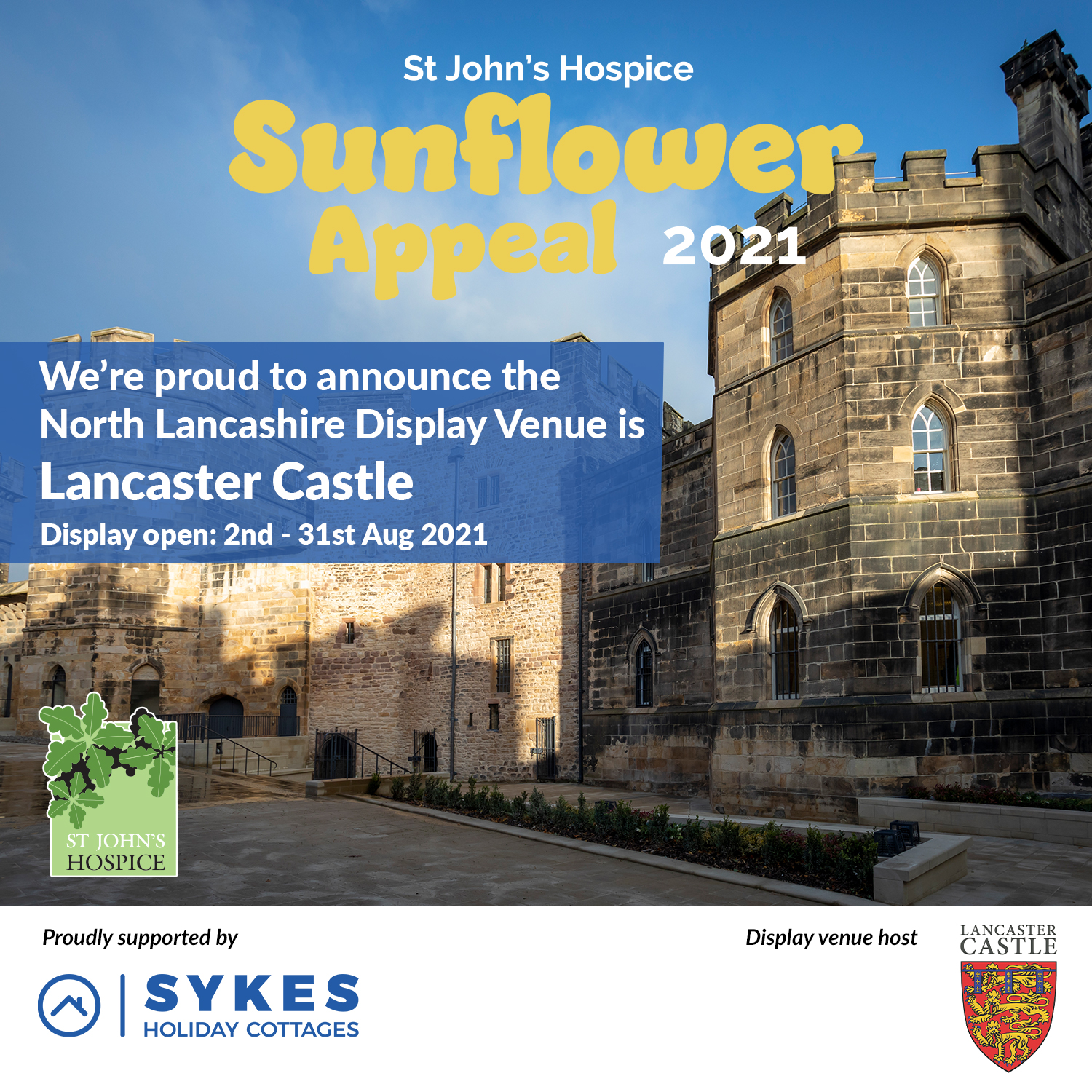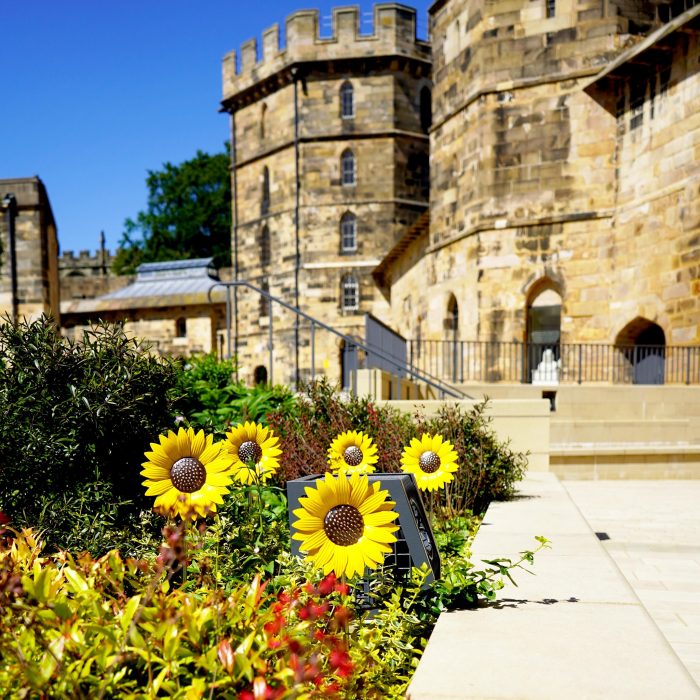 The Duchy of Lancaster is pleased to announce that Lancaster Castle will represent North Lancashire in the St John's Hospice Sunflower Appeal, 2021.
St John's Hospice has provided essential palliative care to the communities of North Lancashire and the South Lakes for 35 years.
We look forward to supporting the Appeal at the Castle throughout the month of August when the sunflowers will be on public display in the courtyards.
No need to book, and access within the castle courtyard is free! The sunflowers will be on display for all to see between Monday 2nd August, and Tuesday 31st August 2021.