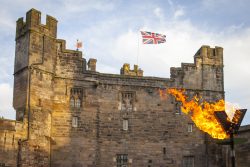 Historic Lancaster Castle is to host its first 'Last Night At The Proms' next month with a concert performed by the renowned Blackpool Symphony Orchestra. The open air concert, which will take place on Saturday 3rd September, will take place in the Castle's Lower Courtyard and entry will be strictly by ticket only.
The programme will start at 19.30 prompt, although doors will open from 18.30 to allow audience members time to secure their seats and enjoy the refreshments on offer.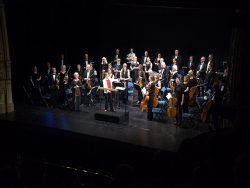 Commenting on the event, Duchy Head of Communications Debbie Garritty said: "This is the first time we have invited an orchestra to play at Lancaster Castle and we are delighted to be working with Blackpool Symphony Orchestra and their wonderful Music Director and Conductor, Helen Harrison. The Orchestra is celebrating its own centenary this year, so this is a unique occasion marking both the Platinum Jubilee of Her Majesty The Queen as Duke of Lancaster and the 100th anniversary of the founding of the BSO. It promises to be a magical and memorable evening for all those lucky enough to be there on the night!"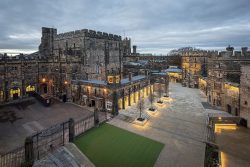 Tickets are priced at just £10.00 per person (no concessions) and are available to buy from Lancaster and Morecambe's Visitor Information Centre. They can be purchased in person, over the telephone or online at www.lancaster.gov.uk/VICTicketbox.
"By discounting the ticket price and issuing these at a flat rate we hope to encourage as many people as possible to attend," added Debbie. "As this is the first time we have held this type of event here since the refurbished courtyards were opened up to the visiting public, we have decided to limit audience numbers to just 500. As a result we expect tickets to sell out very quickly and would urge anyone who would like to attend to act quickly to avoid disappointment."